IMPORTANT
Gift Card Announcement
Calling all older model NCSB Gift Cards!
5 years ago we created our own gift card system to allow our customers to avoid inactive gift card fees. 
We kept our old gift card system in addition to the new one so we could continue to honor previously purchased cards, but as of January 1. 2023 the old gift card system will become inactive & we will have no way to redeem old gift cards. /'We invite any old gift cards with a remaining balance to be brought in & transferred to our new system, free of charge, or redeemed from now until December 31, 2022. 
If your NCSB gift card looks anything other than the picture posted, come dine with us & redeem it before December 31st.
Thank you for your continued loyalty & support!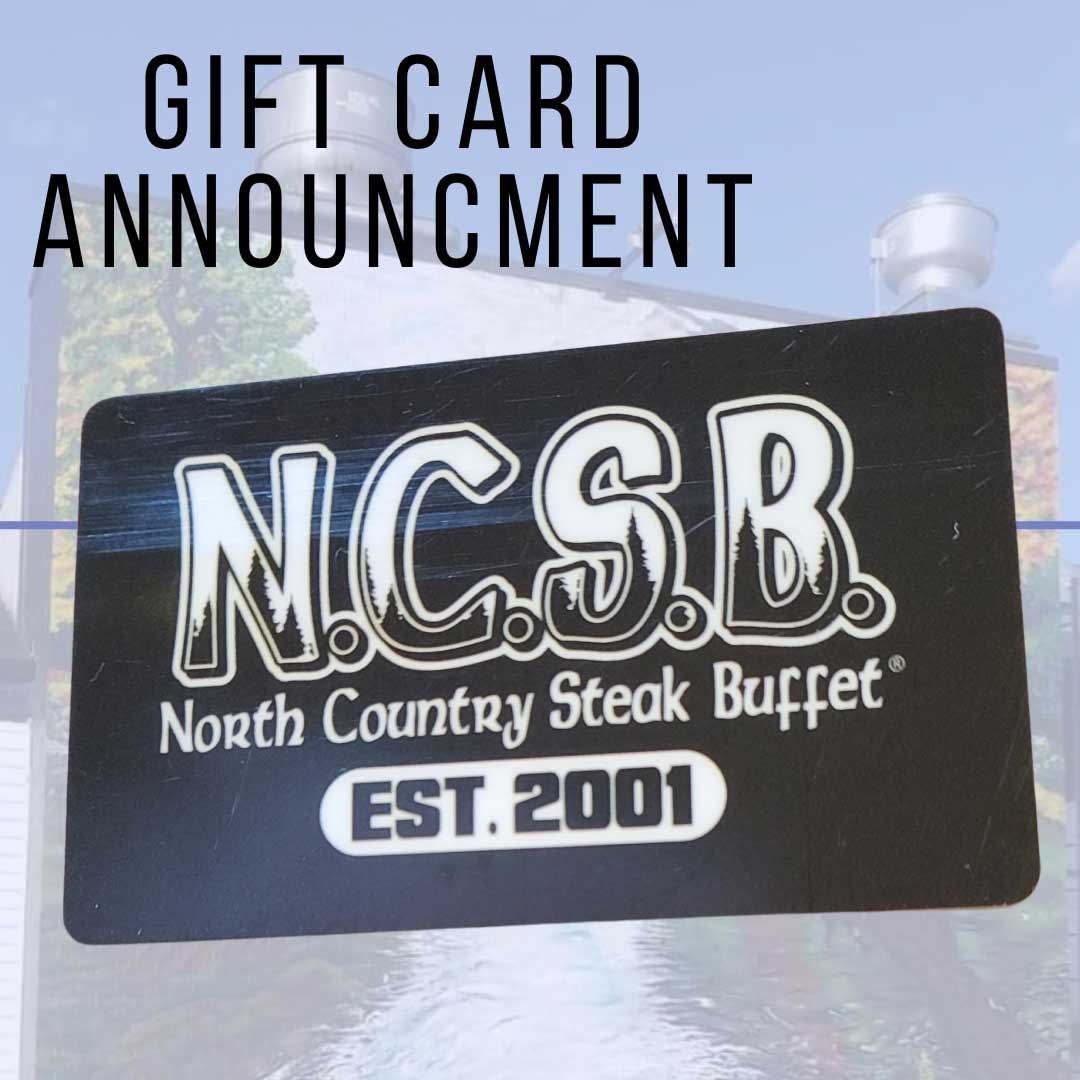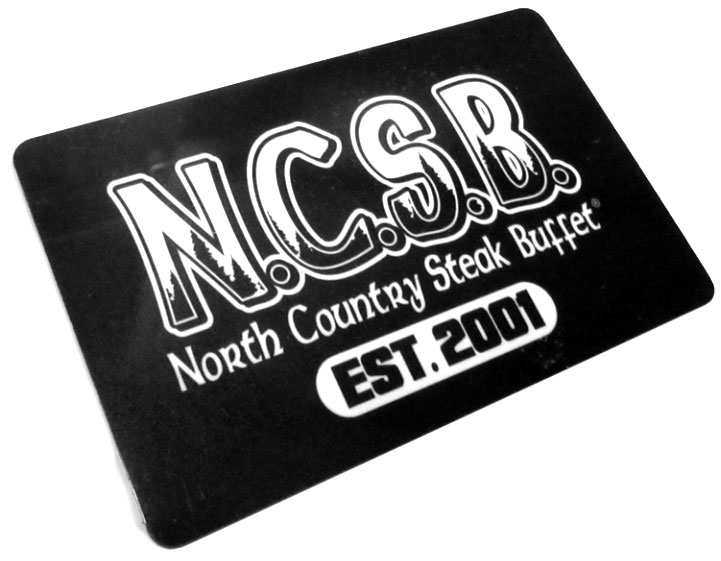 Show your good taste.
Give a NCSB Gift Card!!
Looking for a great gift idea? Then look no further!
A gift card from North Country Steak Buffet is a great gift to give or receive!
For every $25 you spend, we gift an extra $5
You can purchase Gift Cards in any denomination at the restaurant.
Click the down arrow to SELECT a Gift Card denomination
There is no shipping fee for virtual gift cards. These gift cards do not expire.
Expect delivery to email within 48 hours
There is a 5.00 Shipping & Handling fee for each physical Gift Card order purchased online this can take 5-10 business days to ship. These Gift Cards do not expire

All our apparel is stocked at the restaurant in a variety of sizes and colors, including the customer favorite "Real Tree" camo.
**For a limited time – Turn in your full "Meal on Us" card and receive a $15.00 voucher towards your choice of apparel!**
Stop in during regular business hours to check them out!
Hooded Sweatshirt $30
Crew Neck Sweatshirt $20
"Real Tree" Camo Short Sleeve T-Shirt $20
"Real Tree" Camo Long Sleeve T-Shirt $30
Solid Color Short Sleeve T-Shirt $15
Solid Color Long Sleeve T-Shirt $20